Ear Cleaning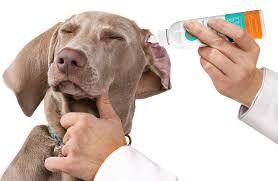 Dog ears are Deep, dark, moist and twisty. They're perfect breeding grounds for various nasties. Many breeds grow hair in their ears, trapping debris and promoting health issues. Regular cleaning keeps your pup's ears healthy and problem-free.
We include this service in every groom to try and irradiate infections and debris building up in their ears, but also offer it as a stand alone service if pets owners require it doing in between regular grooms.
The ear will be cleaned out with a professional ear cleaner and swabbed out with cotton wool. We also pluck any excess hair out of the ears.
This service costs £5
If your wanting to book or have an enquire please send us a message through our contact us page or give us a call to discuss further.