Hand Stripping
What Hand-stripping includes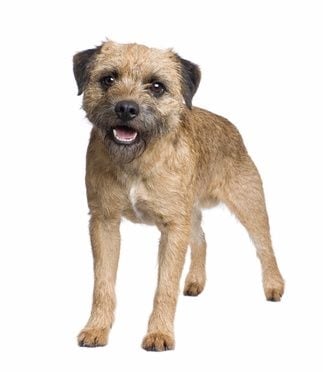 Our hand-stripping package includes a consultation to establish the grooming requirements, the 10 point health check, bath, blow dry, brushing, hand-stripping and styling, nails trimmed and ears cleaned.

A consultation will give our us a good understanding of your dog's personality, coat type, style and any specific needs they may have. It's also a good opportunity to make friends with them, and start building up trust.
A 10 point health check is carried out as a matter of procedure and we are trained in spotting the most common ailments and problems that occur in dogs.
You pet will then receive a dog bath, which we use the best products for your dogs coat type. This will gently cleanse their coat of dirt, grease and any nasties that may be there.
Once clean, they will be carefully hand-dried, fluffed up and brushed out. We only use hand dryers and not cage dryers when drying your pet.
Then your dog will be hand-stripped.
We also include nail clipping and ear cleaning with any full groom.
Hand-stripping is a grooming procedure, removing dead hair and undercoat literally by hand. It is recommended on wire-haired dogs such as Schnauzers, Border Terriers, Irish Terriers, some West Highland Terriers and dogs with a tough and resilient outer coat. It takes a little longer to carry out this procedure but is highly recommended for the following reasons:
Hand-stripping preserves the waterproofing of the coat, correct for that breed
Hand-stripping preserves the deep and rich colour of the coat - continual electric clipping lightens and softens the coat over time
Hand-stripping creates a perfectly even outline and gives a much smoother finish to the dog's coat
Hand-stripping needs to be carried out only a few times a year thereby reducing grooming appointments

Hand-stripping can cause a reaction to the skin if the hair folicals become infected, we always try to reduce the risk but will make owners aware of this and if it becomes a problem then we would recommend a different type of grooming such as clipping.
Hand-stripping prices start from £32.50 but is priced on the time taken. An estimate can be given after the initial consultation
If your wanting to book or have an enquire please send us a message through our contact us page or give us a call to discuss further.